It's no secret shoppers are leery of what germs or bacteria might be on their shopping carts. We are all familiar with the disinfecting wipes at the front of every entrance, but is that enough to make customers feel safe?
​
In an effort to increase the overall hygiene of stores and protect their customers The Sani Cart was developed. An easy to use, walkthrough spray system for grocery and department stores to quickly and effectively sanitize shopping carts.
​
​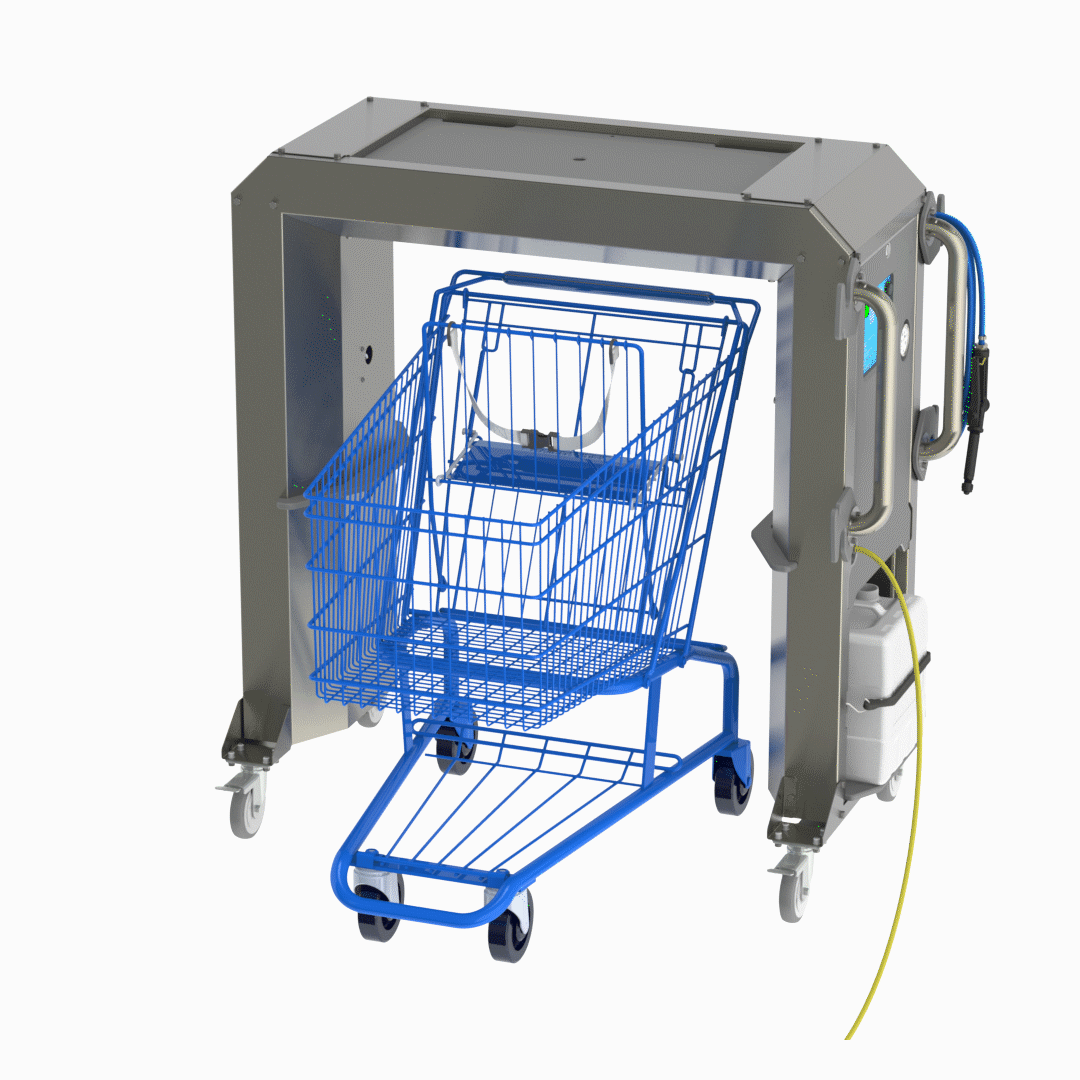 Quick to set up and easy to use
Peace of mind for customers
More consistent than handheld methods
Simple. The Sani Cart is easy to use - just plug in and press start.

Portable. Large casters allow the Sani Cart to be easily rolled into position when needed and stored when not in use.

Flexible. Apply sanitizer using either the push-through spray arch or handheld spray wand.

Durable. Constructed of heavy-duty stainless steel the Sani Cart is built to withstand chemical exposure and the elements for longevity and dependability.

All-in-One. The Sani Cart includes an onboard electric pump, 6 spray nozzles, and jug tray for ready to use sanitizer solution.

Fleet Focused. The Sani Cart is designed to be used with multiple carts to increase efficiency. Whether it be a single cart or an entire fleet all at once.
Check out the Sani Cart prototype in action!
*Spray wand not installed